Economic Watch: China's import expo bolsters Belt and Road cooperation******
SHANGHAI, Nov. 9 (Xinhua) -- One week before the fourth China International Import Expo (CIIE) kicked off, a China-Europe freight train arrived in Shanghai from Hamburg, Germany, completing its first roundtrip on the new route.
It was also the first time that CIIE exhibits had been transported via the freight-train service for inclusion in the event. Thirty-five containers weighing some 460 tonnes in total were assembled from Hamburg and Duisburg in Germany and Malaszewicze in Poland, before traveling to China.
In honor of the freight's special destination, the train was dubbed "Jinbo," which is short for the CIIE in Chinese. The variety of exhibits being transported was impressive, and included machines with an intelligent jet-washing system and electrical machinery parts. The containers were properly disinfected to meet the Expo's epidemic prevention requirements.
According to Wang Jinqiu, chairman of the train's operating company in Shanghai, making use of the train rather than the traditional sea route cut the transportation time by half.
With over 70 routes, the freight-train service has provided transport support for the economic and social development in countries and regions along the Belt and Road. The new route linking Hamburg and Shanghai provides a fast-track option to enterprises from those countries participating in the CIIE, highlighting the growing influence of the event and cementing connectivity along the Belt and Road.
WIDER SELECTION
The China-proposed Belt and Road Initiative (BRI) has grown into the world's largest international cooperation platform. Data shows that China's accumulated trade volume in goods with BRI countries reached 9.2 trillion U.S. dollars between 2013 and 2020.
As the world's first national-level dedicated import Expo, the CIIE has also evolved into a global public good for trade promotion. Among the nearly 3,000 enterprises attending the event, over 600 companies are from 50 countries along the Belt and Road.
On Saturday, the national pavilion of Sri Lanka was crowded with Chinese buyers who fancy the south Asian country's signature Ceylon tea, though the booth is not in a central spot within the huge venue.
"Apart from tea, we have also brought here Sri Lankan spices, coconut oil, biscuits, chocolates and the kithul jaggery, something I don't think that most Chinese people have tasted before," said Kavisha Lokuhitige, secretary-general of the China-Sri Lanka Association for Trade and Economic Cooperation.
He explained that jaggery is a traditional Sri Lankan natural sweetener that is often served with yogurt. Based on his experience as a four-time CIIE attendee, he believes this product will conquer some taste buds in China.
"China is a very huge market and people love to taste different things," he said.
Lokuhitige noted that over 60 Sri Lankan companies wanted to join the national pavilion this year, but due to limited space, only the best products could be chosen and displayed at the Expo.
"We're absolutely willing to attend the fifth CIIE, and hopefully we can get a better location for our pavilion next year," he said.
SMOOTHER DELIVERY
In the auto exhibition area, the Abu Dhabi National Oil Company (ADNOC) is attending the CIIE for the second time. By the third day of the Expo, its high-end lubricating oil had already won the recognition of many Chinese purchasers and secured some new business partnerships, said Wu Weigang, sales manager of the company's Chinese agent.
According to Wu, during the second CIIE in 2019, the company established good relations with China's COSCO Shipping. Since the beginning of this year, COSCO Shipping has overcome the impact of COVID-19 and ensured the smooth shipment and delivery of oil products to China.
"The BRI has brought ADNOC closer to China, and the CIIE has provided a broader stage for the company to deeply explore the Chinese market," said Wu.
DEEPER EXCHANGES
Abikunda Samuel, the commercial counselor at the Embassy of Rwanda in China, said that previous participation in the CIIE has helped Chinese consumers learn more about Rwanda's famous products, such as chili oil and coffee, which he said is "the best coffee of the world."
Some Rwandan brands have caught up with China's e-commerce trend in collaboration with well-known live-streaming hosts. "Once, we sold some 3,000 packs of coffee within one second, and we hadn't even prepared that much stock," he recalled with laughter. "That was a huge surprise."
In addition to introducing commercial products, Samuel said that attending the Expo has another mission. "We take this opportunity of the CIIE to create more awareness about our country in China," he said, pointing to the posters on the pavilion's walls showing mountain gorillas, a national treasure of the East African country.
"Many people say that gorilla-trekking in Rwanda is actually a life-changing experience, something you can never forget," he added.
Long-term business ties established between China and Rwanda through the CIIE have created many job opportunities for Rwandan farmers, and thus benefited the country's economy as a whole, said Samuel.
LASTING INFLUENCE
In May, Shanghai set up a CIIE market on the Nanjing Road, a commercial hub, with the aim of helping create a lasting spillover effect from the CIIE to benefit exhibitors. Expo participants who find that six days a year is not enough to promote their goods within China can keep doing business in the market.
Many of the shop owners in the market come from BRI countries, including Turkish businessman Ramazan Tuzen, who has lived in China for 12 years selling Turkish handicrafts, porcelain, jewelry, carpets, lamps and even ice cream.
In early November, ahead of the fourth CIIE, Tuzen was busy making preparations, as well as packing and mailing parcels to customers he met at last year's event.
He said the Expo experience has helped him build a successful career with annual revenue of millions of U.S. dollars, and the new market is expected to bring his business even more prosperity.
"I would like to tell business people around the world that China is the place to be," he said. Enditem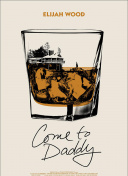 France's Macron announces bid for presidential re******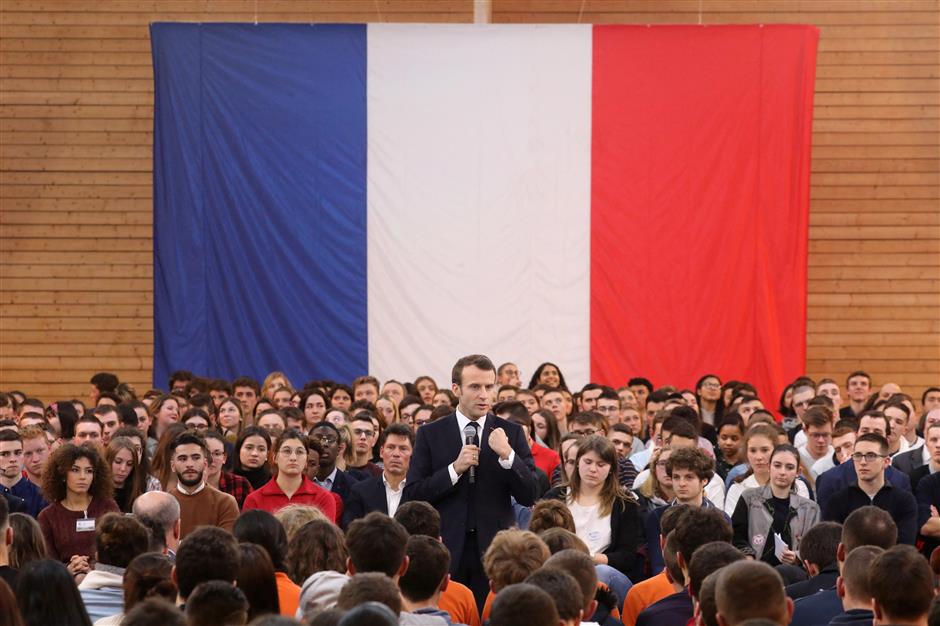 AFP
In this file photo taken on February 7, 2019, French President Emmanuel Macron (centers) gestures as he takes part in a national debate session in Etang-sur-Arroux, central eastern France.
French President Emmanuel Macron officially announced on Thursday that he would run for a second term in office in the upcoming presidential elections scheduled for April.
In a letter addressed to the French people, Macron described the different reforms of the government and the challenges faced by the country. "All of this has allowed us to be credible and to convince our main neighbors to start building a powerful Europe."
"This is why I request your trust for a new term as President of the Republic. I am a candidate to invent with you, in the face of the challenges of the century, a singular French and European response," he wrote.
Speaking of his goals for a possible second term, Macron said that he would try to make France "become a great ecological nation that will be the first to exit its dependence on gas, petroleum and coal."
He also promised to continue to lower taxes.
Macron won France's presidential election runoff in 2017, beating his far-right rival Marine Le Pen.
【帝王彩票-首页👉👉十年信誉大平台,点击进入👉👉 打造国内最专业最具信赖的彩票平台,为您提供帝王彩票-首页用户登录全网最精准计划软件,APP下载登陆,强大的竞彩网上推荐!!】
雁塔战疫故事|向阳而生 温暖同行业******
"充分考虑她怀孕期间早已是37周 2天,第一胎选择顺产,此次二胎产程会非常快,耽误不可,我便提早给她留了手机号码,请她有紧急状况一定要立即跟我联络。"内科主任李辉来源于安康,是本次增援西安市防疫工作的安康医疗组组员之一。收到苏媛的求助后,他一边迅速汇报防护工作人员病况,申请办理救护车,一边和他的朋友、妇科医生王余娜一起穿上防护衣搞好考虑提前准备。
"见到紧急情况,佘明涛大队长担忧送诊中途有突发性状况,提议王医生与我同去。"李辉说。
"大家第一时间联络西安医学院第二附设医院搞好问诊提前准备,从楼幢诊疗专干得知状况至急救车及时仅10分鐘。"向阳沟集中化防护点工作专班医疗团队相关负责人详细介绍,"6点10分,苏女性在家属和两位医务人员的陪同下前去医院分娩。"。
"到医院后,我与王余娜严格按照从隔离病房清查到妇产科孕检一直陪着她,直到把她送进妇产科病房有医师接手,大家才离去。她小弟留到身旁看护。"李辉说,"离去医院十几分钟,就听闻苏媛选择顺产的喜讯,大家为她感到开心!"。
向阳沟集中化防护点12号院专工班长濮虎详细介绍,她们关心每一位搬入人民群众的应急要求,"自苏媛一搬入就方案帮她分配孕检。"她们按楼房建立了微信聊天群,"苏媛所属的14层,群内就会有20多的人。在其中,最少分配了1位楼幢领导小组责任人、1位医务人员、1位工作员、1位楼房管理人员和1名警察,大伙儿都各有职责分工,确保人民群众的各类应急要求可以尽早获得达到。"。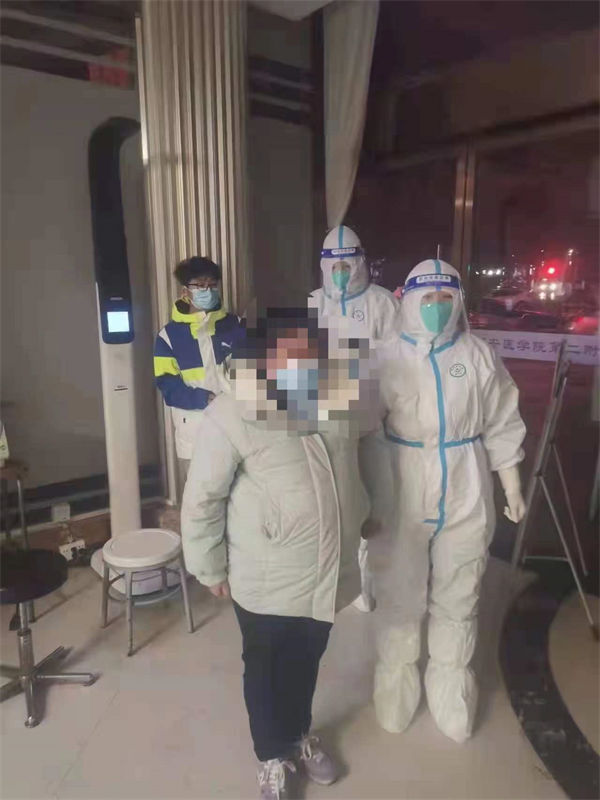 现阶段,苏媛和小孩在米伟军的看护下,仍在住院治疗,"生活上有哪些必须,大家都是会向工作员体现,这种孕婴用品,便是她们分配人购置了带来的。"米伟军笑言,尽管小孩在这个特殊时期出世,"但体会到了来源于双方的关爱。"。
向阳沟集中化防护点12号院诊疗专干刘玉澄表明:"苏媛住院后,我每日都对她的状况开展电话回访。对她提到的规定,我搜集到后,领导小组都是会应急分配朋友去处理。"。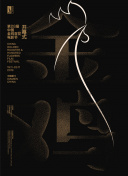 肺癌找上的时候,肩膀常常有一个征兆,长期吸烟的人要检查一下******
原标题:肺癌找上的时候,肩膀常常有一个征兆,长期吸烟的人要检查一下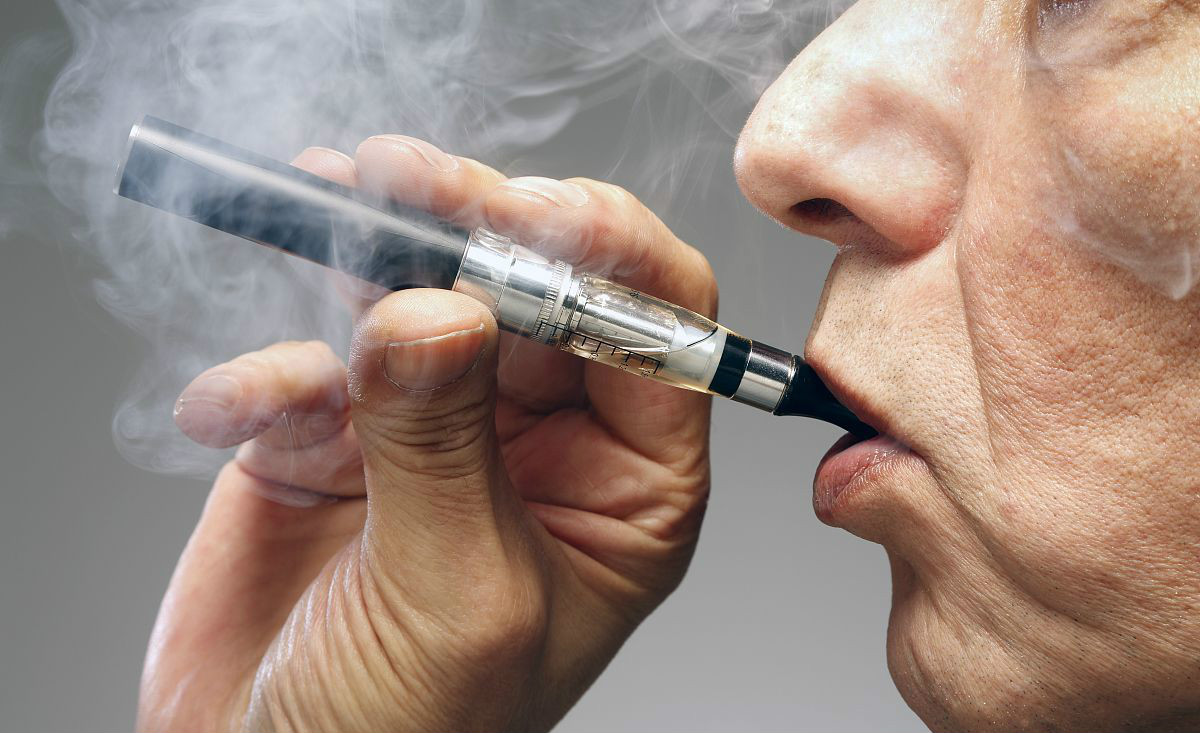 当肺癌来临的时候,身体会有哪些异常的征兆呢?
有的人说,当然是咳嗽咳痰了,因为肺是主要的呼吸器官,所以肺出现问题后,理所当然会有咳嗽的症状,肺癌最常见的症状,就是刺激性干咳,也有一部分患者咳白色粘液痰,甚至有痰中带血或者咯血的症状。
也有的人说,肺癌会引起胸痛,一方面是因为肺癌会发生肋骨,胸膜转移,一方面是由于癌肿的生长侵犯或牵涉了神经所致。
如果肺癌发生了远处转移,还可能引起头痛,肝区疼痛,黄疸,骨痛,这是因为肺癌很容易发生头部,肝脏和全身骨转移。
但是还有一个症状,容易被忽视,那就是肩膀疼痛。
肺癌还可以引起肩痛,主要原因是,位于肺尖部的肿瘤压迫或侵犯了臂丛神经,就会引起肩膀的放射痛,还有一种可能是肺癌容易发生骨转移,如果肺癌转移至肩胛骨,也可能引起肩痛。
对于长期吸烟的人,如果出现不明原因的肩膀痛,一定要多考虑一下,千万不能误认为是简单的颈椎病或肩周炎,因为这两种疾病都是慢性病,不会危及生命,而一旦是肺癌所致,忽视漏诊或误诊,则可能导致难以弥补的后果。
长期吸烟的人,由于香烟中含有高达一百多种致癌物,它是目前公认的一类致癌源,这也是为何香烟上一定要写吸烟有害健康的原因,一个人的吸烟史超过15年以上,发生肺癌的风险就会大大提高,所以一定要格外重视。
"王牌"武器设计师本京:"投入全部激情才能持续前进"
1.热线电话故意设占线,三亚吉阳区卫健委副主任监管不力被查
2.夏普第一财季收入5621.74亿日元 同比下降8.08%
3.中韩外长会晤前夕,尹锡悦最新表态
4.全新外观设计,长安福特新一代锐界首度曝光